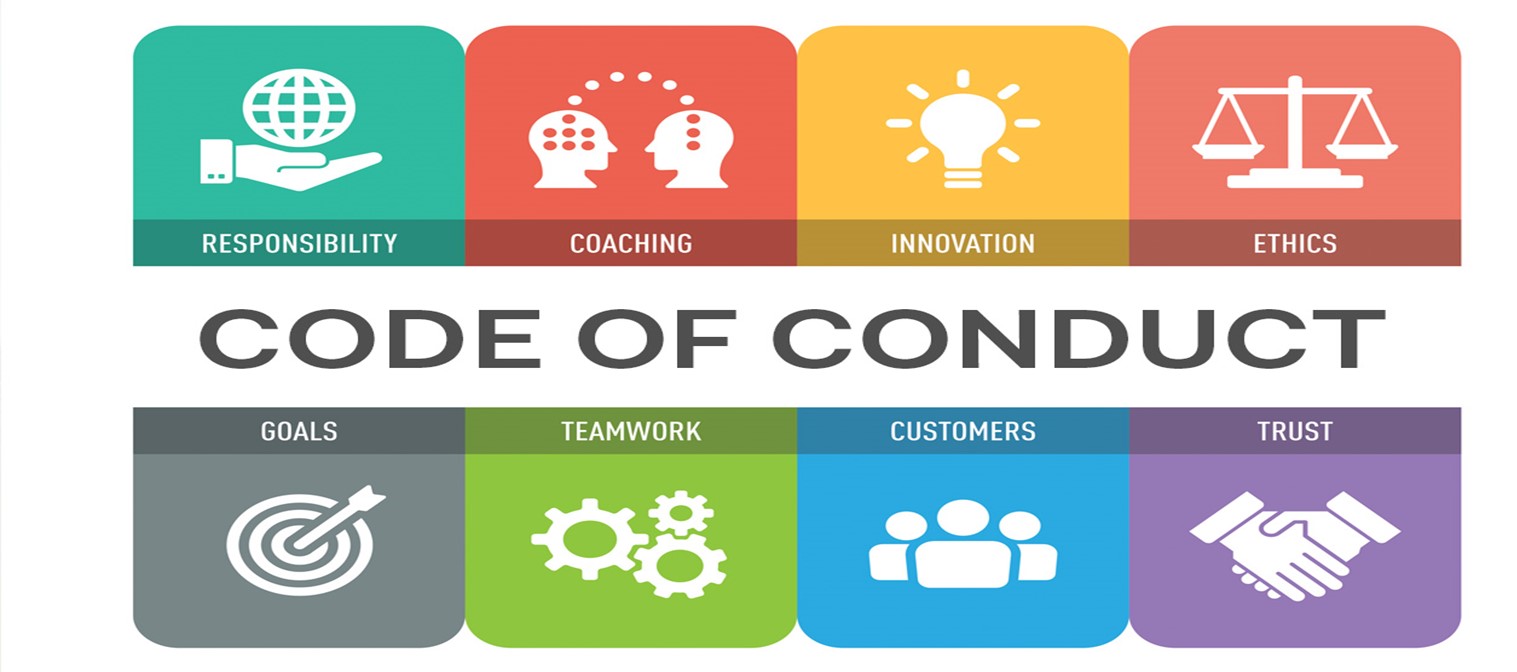 CODE OF CONDUCT FOR TEACHERS
Every teacher at all times shall serve efficiently, act in a disciplined manner, and maintain complete integrity and devotion to duty.
Unless in any case it be expressly provided for, the whole time of a teacher shall be at the disposal of the college for all academic and allied activities and he shall serve the college in such capacity and at such places as he may from time to time be directed by the Principal.
Whenever a teacher wants to apply for an outside job, post or scholarship, he shall do so with the prior sanction of the DAV College Managing Committee, New Delhi.
Save in exceptional circumstances, no teacher shall absent himself from his duties without prior permission of the competent authority.
No teacher shall take part in, subscribe to in any of or assist in any movement which tends to promote feelings of hatred or enmity between the different classes or subjects of the Indian Union, or to disturb public peace.
No teacher shall, except with the previous sanction of the competent authority own wholly or in part, conduct or participate in editing or managing of any newspaper or any periodical, or act as correspondent of a newspaper / periodical.
A teacher shall avoid habitual indebtedness or insolvency. A teacher who becomes the subject of legal proceedings for insolvency shall forthwith report the full facts to the competent authority.
No teacher shall in any manner criticize adversely in public the administrative actions of the college authorities.
No teacher shall, except in accordance with any general or special order of the college authorities or in performance in good faith of the duties assigned to him, communicate directly or indirectly, any official document or information to any employee or any other person, to whom he is not authorized to communicate such documents or information.
No teacher shall, except with the previous sanction of the college authorities engage, directly or indirectly, in any trade, occupation or business or undertake any employment. The permission of the college authorities for undertaking private tuition work, which will not be more than one hour a day, will be necessary
No teacher shall appear in any examination without obtaining prior permission of the college authorities provided that a teacher may, without such sanction, undertake honorary work of a purely social or charitable nature or occasional work of a literary, artistic or scientific character, subject to the condition that his official duties do not thereby suffer, but he shall not undertake or shall discontinue such work, if so directed by the college authorities and in case of the Principal, if so directed by the Managing Committee.
No teacher shall write a help book or cheap notes.
The following lapses, if established after the enquiry shall constitute improper conduct on the part of the college teacher :-
Failure to perform his academic duties including class lecturers and demonstration, assessment, guidance, invigilation and such other acts or actions, which reflect on his stature as a teacher and the dignity of his profession.
Gross partially in assessment of students, deliberately over-marketing/under-marketing or attempt at victimization on any ground whatsoever.
Inciting students against students or teacher(s) or a colleague against a colleagues or engineering or spreading discontentment of any kind among students, colleagues of the faculty or administration of such an institution. This, however, does not restrict the right of a teacher to express his academic differences relating to the basic principles or theories under discussion or consideration in seminars, or other extra-curricular activities where students are the participants.
Raising question of caste, creed, religion, race or sex in his relationship with his colleagues and trying to use the above consideration for improvement of his personal prospects.
Refusal to carry out the decision of appropriate administrative and academic bodies and_or functionaries of the college. But this will not inhibit his right to express meaningful and responsible differences with their policies or decisions. A military approach is to be totally eschewed.