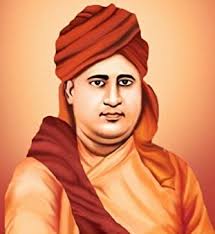 Swami Dayanand Saraswati Ji
(1824-1883)
Swami Dayanand Saraswati, originally called Mul Shankar, was born in Gujarat in 1824. He believed in monotheism and discouraged idol worship, social inequalities and child marriage. Dayanand encouraged women's education and widow remarriage. In the middle of the 19th century, Maharishi Dayanand Saraswati felt a strong need to revitalize India intellectually, emotionally and spiritually. 'Back to Vedas' was his redeeming call. Great social reformers like M G Ranade, Vidyasagar and Keshab Chandra Sen helped Dayanand to establish the Arya Samaj in Bombay in April 10, 1875. Membership of the Samaj was open to all castes. The Arya Samaj aroused cultural and national pride among the people. It also carried out social work like famine relief, and ran orphanages and widow homes. The Samaj produced leaders like Lala Lajpat Rai and Lala Hansraj. After 3 years of the death of the Maharishi, i.e. 1886, Dayanand Anglo Vedic (DAV) Trust and Management Society came into existence, to realize the prophetic vision of this great thinker philosopher. It was registered under the Societies Act of 1860, and the same year the first DAV School was established at Lahore with Lala Hansraj (later on known as Mahatma Hansraj) as the Honorary Headmaster.

Mahtama Hansraj was a mahatma (a great soul), indeed. The two great mahatmas, Mahatma Gandhi (1869-1948) and Mahatma Hansraj (1864-1938) traced identical paths, one in the political field and the other in the socio-cultural, almost contemporaneously. Frail of body but possessing heroic spirit, both of them voluntarily opted for a life of self denial and renunciation though both of them could command the most alluring luxuries for the mere asking. They were both Karamyogies and following the gospel of Gita they sought fulfillment of action, not in fruit. 

Mahatma Hansraj was the first Headmaster of first DAV School. It was like a tiny seed from which sprouted a mighty banyan tree, which dropped its branches to sprout more banyans till they covered the entire country. Without doubt the largest non-governmental educational organization in the world is the chain of Dayanand Anglo Vedic schools and colleges spread over the length and breadth of the country.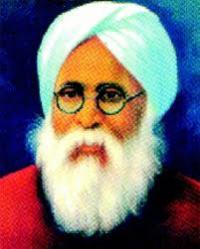 Maharishi Hans Raj
(1864 – 1838)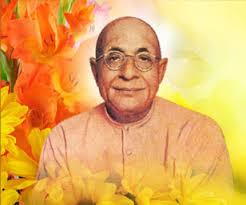 Maharishi Anand Swami
(1883 – 1977)
Mahatma Anand Swami, earlier named as Khushal Chand born on October 9, 1883 at Jalalpur Jattan, Pakistan, needs no introduction as he raised himself to international fame because of his unparalleled contribution to the welfare of the society.
He was a strong pillar of Arya Samaj and DAV movement in the country.
He devoted his whole life to "Ved Prachar". He was the editor of "Arya Gazette" and "Milap". Arya Yuva Samaj decided to commemorate his birth anniversary at large scale every year in 2003. Mass marriages for poor girls, distribution of blankets and wheat etc. & assistance to poor and needy students, have been organized by Arya Yuva Samaj Haryana since 2003 till date.